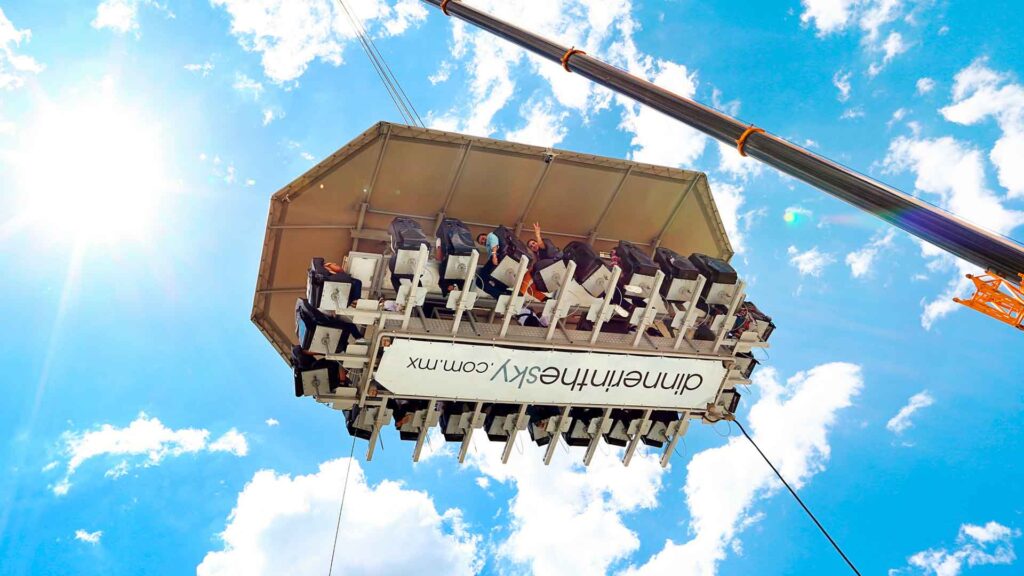 DO YOU HAVE QUESTIONS OR WANT TO BOOK YOUR EXPERIENCE? WE ARE HERE TO HELP YOU!
Contact
Feel free to contact us if you have any questions about the Dinner in the Sky® experience
CONTACT
Send us a message
CONTACT
Contact us for any questions
Quotes, questions, customer service.

Contact us
Sales and customer service:
reservas@dinnerinthesky.com.mx
Need an invoice?:
tere@dinnerinthesky.com.mx

Phone and What's app
What'sApp: +52 (81)2427.7617
Hours of Operation:
From Monday to Friday from 9am to 5pm.
Saturdays from 9am to 1pm

Location
Dinner in the Sky® It is an itinerant experience with different venues depending on the city in which it is presented.